Our group of companies as the agent of the ship for about 9 years ensures smooth and comfortable work research vessels working on a project to develop Shtokman gas condensate field. We provide as smooth and hassle-free entry/exit of vessels in ports, and any supply, including bunkering.
Our experts provide services for the technical management of the vessels of the customer.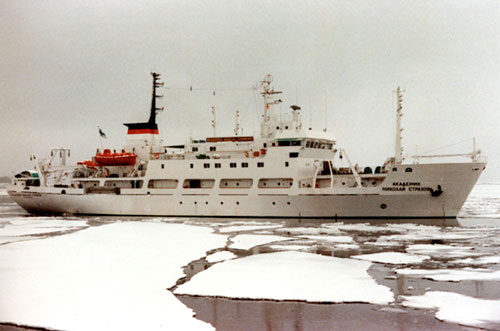 So over the years we carry out the technical management of this famous ship of the Russian Academy of Sciences as a В«Akademik Nikolaj StrakhovВ». In 2007 and 2012, our company has prepared the conduct and presentation of the vessel for the class repair. At the moment В«Akademik Nikolaj StrakhovВ» represents Russia's interests in scientific researches in the area of the Indian ocean.